Coming in 2021, Shark Wheels will be on bags, luggage and backpacks for the NFL, NBA, MLB, NHL, PGA Tour, 150 Division I Universities and the Olympics.

*✅Samsonite Golf Luggage
*✅Harley Davidson Luggage
*✅SkyValet Smart Luggage
*✅US Military Deployment Luggage
*✅NFL, NBA, MLB, NHL, PGA Tour, Olympics, 150 Top University Luggage

Shark Wheels are now selling on US Military Deployment Bags
(contact customerservice@sharkwheel.com to order)


US Military Deployment Bag Video
Shark Wheels are sold on the following luggage:
SkyValet luggage alone has sold thousands of units to date. Click here to see the wildly successful IndiGoGo campaign (Almost $1,000,000.00 to date!) featuring Shark Wheels. Still available for purchase at the discounted price.
Also, the Harley Davidson luggage is selling now at Harley Davidson dealers across the United States.
The most recent to launch is Samsonite golf luggage. Shark Wheel always looks to establish itself with industry leaders, such as Samsonite, the industry leader.
SkyValet Features:
Shark Wheels for swiveling, rough terrain and light-weight

Charge your phone with USB ports

Double zipper for enhanced security

GPS tracking - no more lost bags

Magnetic openings for quick openings

Built-in scale to prevent overage fees

Controlled by an app on your cell phone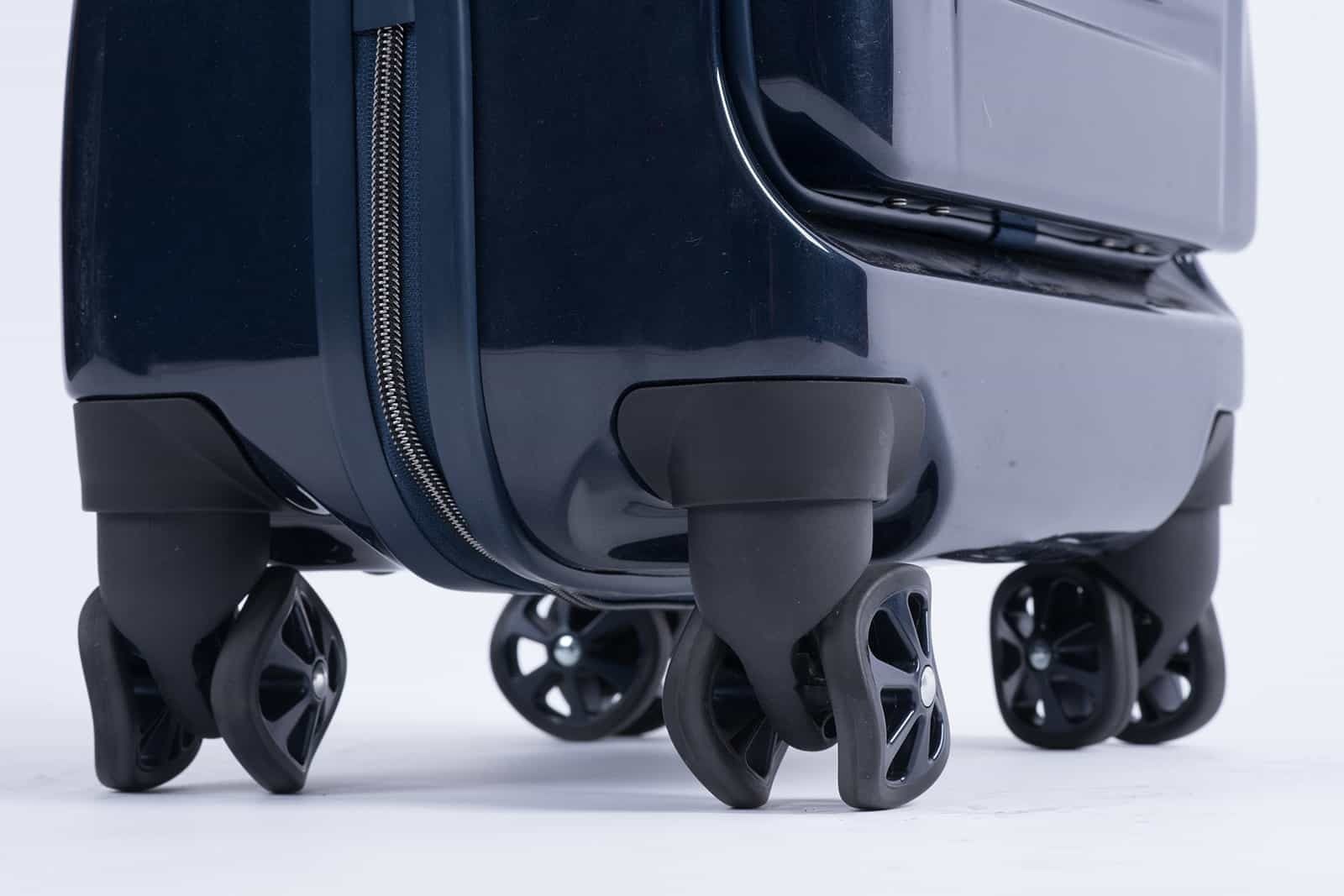 Click below to see the Shark Wheel - Harley Davidson Luggage Video: